Integration courses
Living and working in Germany. Our integration courses help you with your linguistic and (inter)cultural integration into German society.
General Integration Course
Integration courses consist of a language course with 600 hours of instruction and an orientation course with 100 hours of instruction, in which knowledge about history, politics and culture in Germany is imparted.
Integration course from Modul 1 (BE-125) / Start 27.11.2023 / Köpenick
Integration course from Modul 1 (BE-125) / Start 12.12.2023 / Köpenick
Integration course from Modul 1 / Start 08.01.2024 / Wedding
The consultation and registration for the course takes place at our institute at Oudenarder Str. 16. A placement test will determine your language level. An official language certificate that is not older than 6 months will be recognized for the placement test.
We kindly ask you to make an appointment with us in advance. Please fill out the contact form below.
You can also contact us by telephone on +49 30 46 30 39 59 or send an e-mail to integration(at)iik-berlin.de
We are an accredited provider for integration courses and professional language courses (according to the DeuFöV) by the Federal Office for Migration and Refugees.
Our courses meet the highest standards and are certified by the Gütesiegelverbund Weiterbildung.
Consulting hours
For a detailed consultation and registration, please come to our institute in person during consultation hours.
Wedding (Oudenarder Straße 16, 13347 Berlin - Aufgang A15) - Monday, Tuesday, Thursday, Friday from 9:00 am to 1:30 pm.
Am Müggelsee (Müggelheimer Damm 145, 12559 Berlin) - Wednesday from 10:00 am to 14:00 pm.
Contact
INTEGRATION BERLIN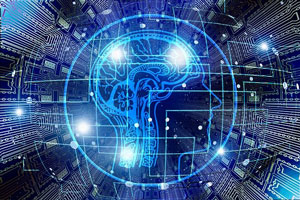 Our brochures for download
Perhaps you will find the information you need in our brochures. We have a catalogue of the IIK overall programme and short brochures on specific areas such as German as a foreign language, study or job preparation programmes, integration courses or further training for German teachers. Have a look!
Downloadcenter